Circle C West Austin TX Solar Screen Installation
"Circle C West (Overlook at Lewis Mountain) Subdivision, Austin, TX -
Chocolate 80% and 90% Solar Screen Installation with Brown Frame for ALL 37 WINDOWS of the House"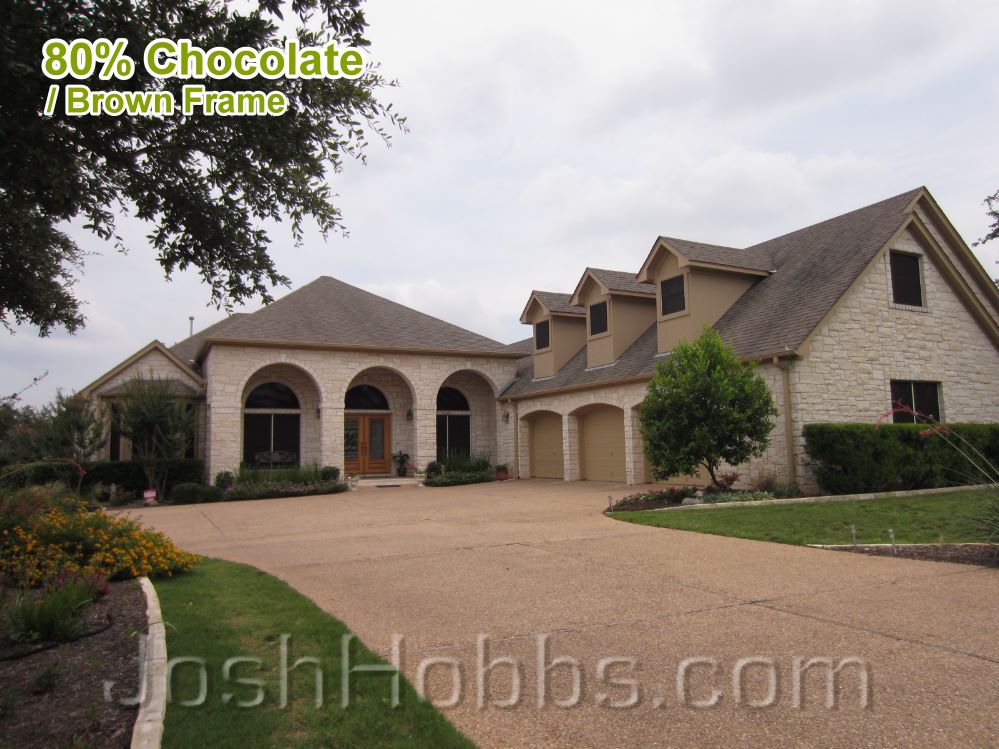 We put solar screens over every window of this home, each of the 37 windows. The customer had white window frames but they chose to use the brown solar screen frame with the chocolate fabric. The brown frame outlines the chocolate (and black) fabric quite well, and makes the screen a bolder look. People often worry about putting a brown frame over a white window frame worrying about how it will look with the white of the window frame showing. It looks just fine, as you can see in these pictures. The solar screens shown in the above picture are of the 80% Chocolate Fabric.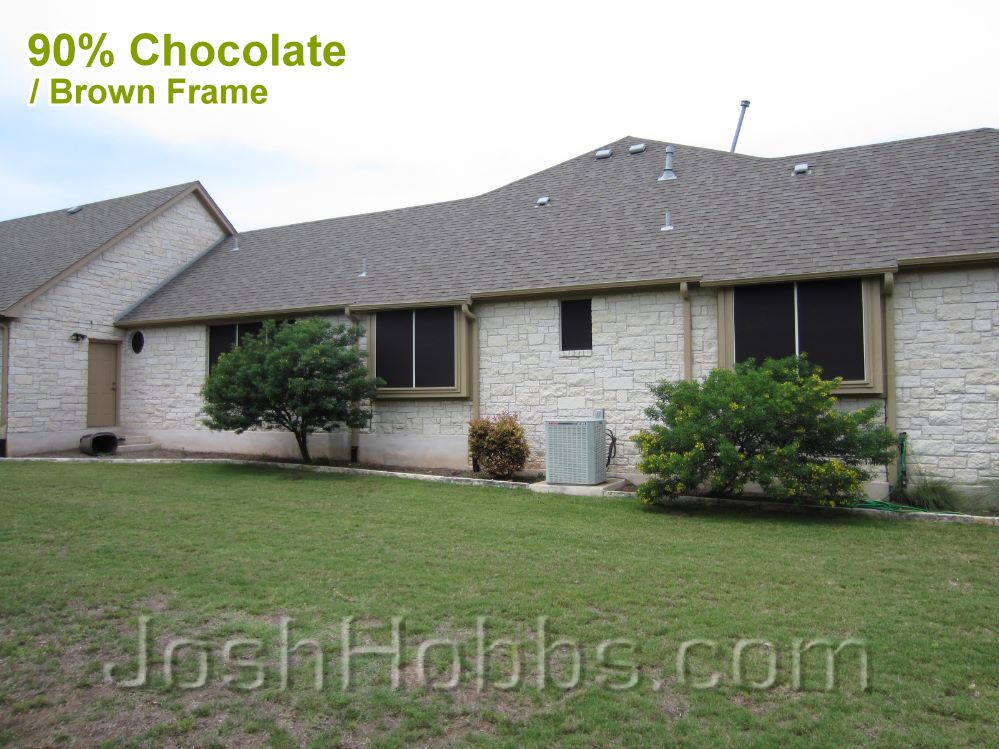 This is a picture of the West side of the home where we used the 90% Fabric. To better understand when we recommend to use the 90% fabric, please go to the Questions and Answers page of our website where we discuss the topic of 80% verses 90%.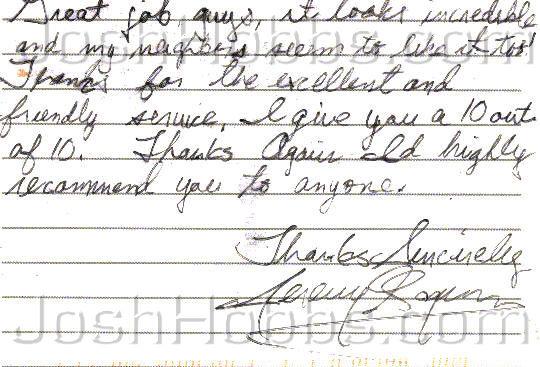 Great job, guys, it looks incredible and my neighbors seem to like it too! Thanks for the excellent and friendly service, I give you a 10 out of 10. Thanks again I'd highly recommend you to anyone.
- Jeremy Bagman [re: 123]
SiteMap
solar screens solar screens austin solar screens austin texas solar screens austin tx
solar window screen solar window screens
Solar Screens WordPress Blog Solar Window Screens Live Journal Blog Solar Screens Austin Blogger